08 October 2009
by Cela

Primo eats will be provided by BMF and her posse, while the bar, manned by purplemartini, will be serving up whatever your poison (Poison! Every rose has it's thorn, man!) may be.

The specials, though, will include the Pretty in Pink cocktail.



And, jello shots!



(Yes, that IS Bill Cosby's likeness. Isn't it sick?!)

For those not so alcohol-inclined…well, this is one time where you will be actively encouraged to drink the Kool-Aid. And, we're retiring the Pepsi for one night…and drinking TAB instead!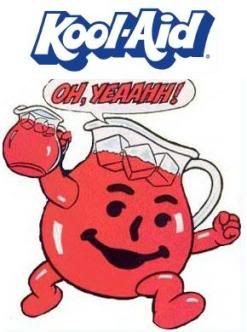 BMF, azwombat, pepsimax, and purplemartini…please feel free to chime in and let us know what you have planned for the party!!